The municipality of La Aldea de San Nicolás has a wide and unique range of accommodation offers. Visitors will find hotels, hotel apartments, tourist apartments, country holiday lets and hostels, located both in the town centre and in outlying areas, surrounded by breathtaking landscapes.
It doesn't matter whether you choose a holiday let or a hotel for your holiday in La Aldea de San Nicolás, they will all enable you to enjoy the countryside, cuisine and to indulge in your favourite activities.
Top activities include hiking, acquatic activities on the beach, your favourite sport in the great outdoors any time of the year, and a visit to any of the local patron saint fiestas or the live museums.
Below are the most important tourist accomodation and hotel areas, available throughout the year.
Accommodation in La Aldea de San Nicolás
Admin363
2021-03-25T10:36:01+00:00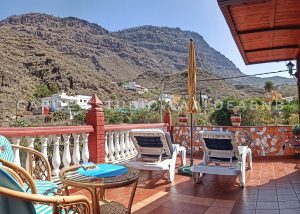 Casa Juliana Holiday Let 656 82 10 00 - Elena [...]